Welcome to Austin Titus Studio
A love of fine craft and a reverence for traditional metalsmithing techniques
Our studio is located in the
historic neighborhood of
Church Hill, in Richmond VA
I fabricate my jewelry using reclaimed sterling silver, karat golds and an array of semi precious stones selected for color, character and even imperfections.
My work is influenced by old world textures and details yet always with the desire to keep a contemporary edge.
I find beauty in the imperfect, tactile nature of an object that has been handmade—raw edges, hammer and file marks—these are the signature of the maker and a timeline of the process.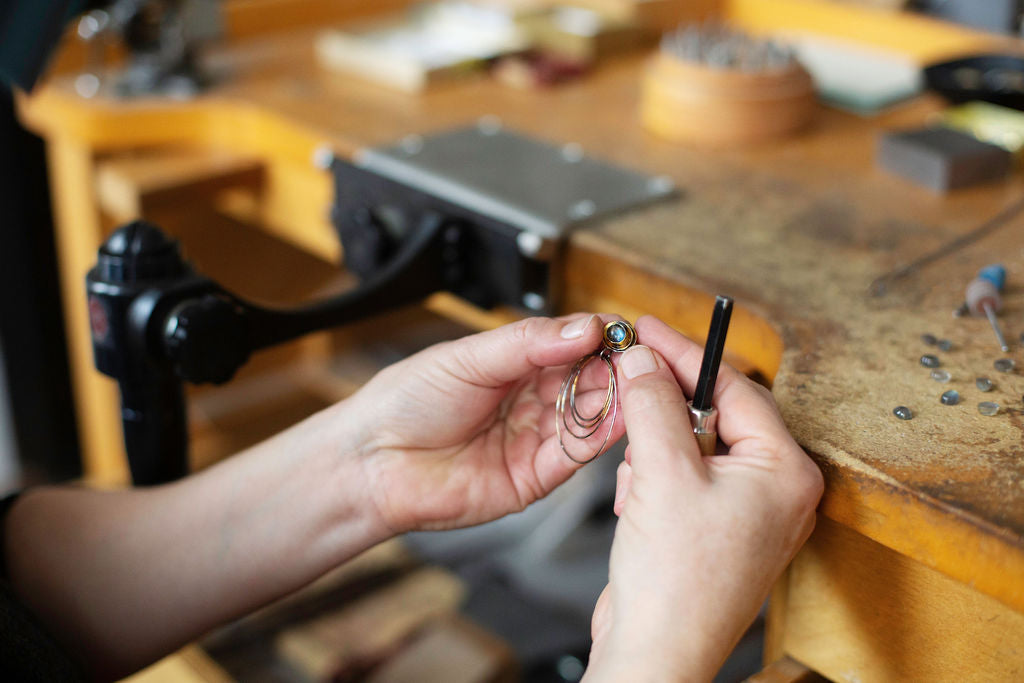 Get 10% off your first order
Subscribe to receive shop updates and discounts!
Let's stay in touch on Instagram